What does Tronic do? 
Wireless connection to smartphone, tablet, computer or industrial screen.
10 programmable sequences of bending angles with 10 memories each.
Locking timer by usage time or by date.
Counter of bended rebars, time connected and time of operation (total and partial).
Can operate on either automatic (TRONIC) or manual mode.
Selective access to designated users with password for restricted fuctions.
Test mode to check main functions (pedal, emergency and reverse buttons, limit switch at front panel, table and COMBI shearing jaw, and 3
inductive sensors).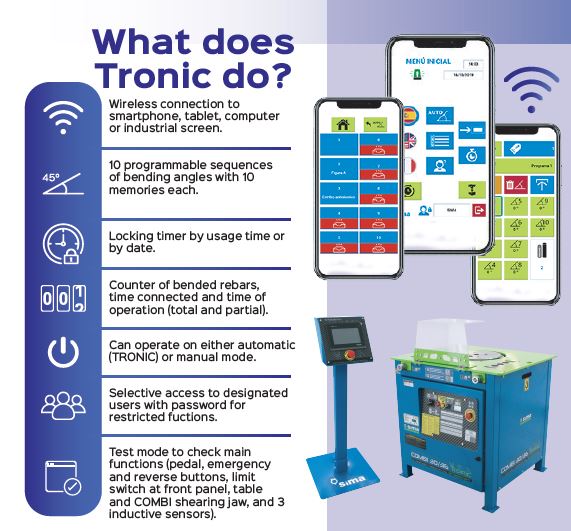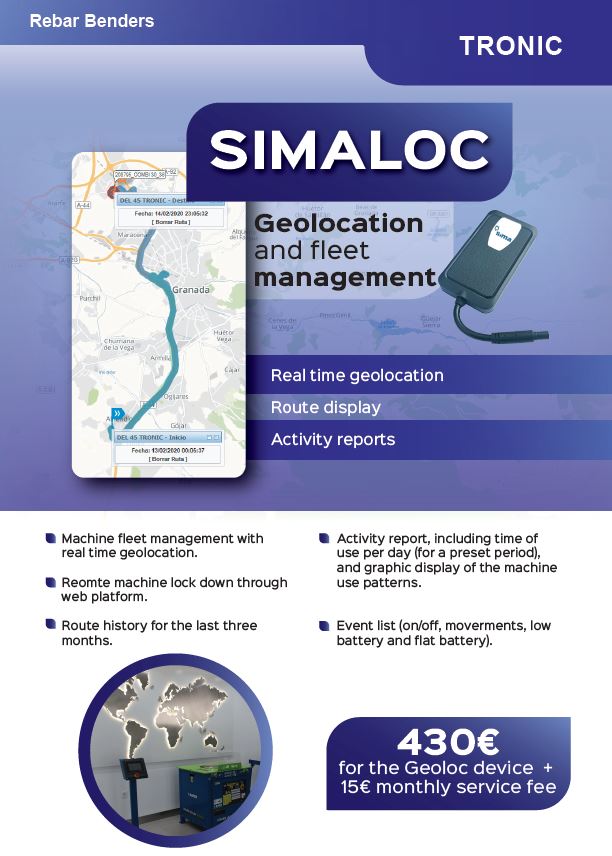 | Max. Bending Ø (mm) | 12 |
| --- | --- |
| Max. Bending Ø (mm) | 16 |
| Max. Bending Ø (mm) | 20 |
| Max. Bending Ø (mm) | 26 |
| Max. Bending Ø (mm) | 32 |
| Max. Bending Ø (mm) | 36 |
| Max. Bending Ø (mm) | 45 |
| Max. Bending Ø (mm) | 52 |
| Power | Electric |